manila
Cheap Flights to Manila/ Incredible Prices From UK to Manila/ Cheap Flight to Manila Description: Best deals to fly to Manila. Low fares with 24/7 Customer Support. Make Sufi Travels and Tours is your travel expert. Reserve your flight Now!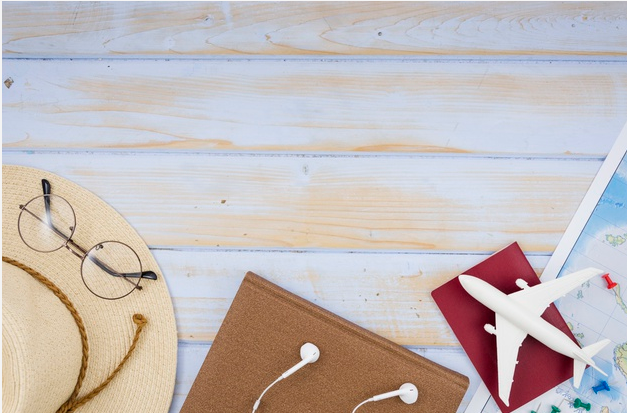 Cheapest Price To

manila
(from London Heathrow)
fr £ 423.85
Cheap Flights to Manila/ Incredible Prices From UK to Manila/ Cheap Flight to Manila Description: Best deals to fly to Manila. Low fares with 24/7 Customer Support. Make Sufi Travels and Tours is your travel expert. Reserve your flight Now!
Relevent Information about your flight
Some related data and information about the flights
Cheap Flights to Manila
The main concern for every time you book a holiday is to get in touch with the weather forecast. The dry season is the best time to visit Manila. Whereas the best time to book a cheap flight to Manila, Philippines is September and February; with December being the most expensive. Prices do vary in terms of different factors such as advance booking; the early you book, the more cheap fare you'll get. Airlines also play an important part with different airlines having different prices. Apart from these, there are multiple deals always available year round. April is the warmest month whereas August tends to see most amount of rainfall so it's essential to see after the temperature in order to have a pleasant trip. And the cheapest days to fly are Tuesdays, Wednesdays, and Saturdays. Sunday is the most expensive.
What's the best time to fly to Manila from UK
Manila is a bayside behemoth of skyscrapers and shopping malls. It is the capital city of Philippines with the most populous metropolitan region. The best time to visit Manila is between January and March. During this period, the Christmas tourists have returned, but the weather is still beautiful. Sufi flights UK has been serving their clients for a long time and our customer satisfactory is above 85%, which makes us proud of ourselves. We also offer customized deals for our users to make this an amazing experience even for people with minimum finance.
About Manila
Manila is a city with amazing beaches, scenic beauty with colorful and kitschy jeepneys to get from place to another. Manila is an eclectic mix of modern attractions and rich history, as evidenced by the many cathedrals and tributes to the city's 16th century establishment and modern-day malls. Manila Bay is the shorefront where the city resides so it's best to plan your visit outside of rainy season (May- November). The food is here is amazing if you have a stomach for fresh seafood with local fare.
Attractions in Manila
Here's a look at some of the places you can visit which are worth the visit.

1. Intramuros
you can see and learn more about history, architecture and culture of Manila here known as the "Walled City". Dine and watch a cultural show at Barbara's Restaurant.
2. Binondo
Binondo is a haven for foodies with its wide assortment of low-priced goods and wholesale and bargain shopping. It also has lots of cultural and historic points of interest for urban and streets photography.
3.Bonifacio Global City
This place is an urban enclave for business or leisure travelers or those looking for the hip nightlife. The trendy retail shops, upscale bars and restaurants and pocket gardens bring light and color to the bustling city.
4. Quiapo Church
This church is one of the oldest and most admired Catholic churches in Manila. Fridays become the busiest days with large gatherings of devotees.
5. Manila Ocean Park
This ark becomes the most adventurous place where marine life like Sharks and Rays can be encountered. Fish spa brings it's uniqueness where fish clean your feet in a small pool of water.
6.National Museum of The Philippines
The museum holds the true exploration into the culture of the country with its four complexes, artifacts in arts, archaeology, anthropology, zoology, biology and natural history.
Tip: The traffic is a concern so try to start your ride before one hour of arrival.
Why choose sufi flights uk to book your flight
Sufi flights uk have been serving for more than 38000 families last year for traveling to Freetown. Our satisfactory customer feedback is the one thing that keeps us going with our quality maintenance. If you're going to Freetown for the first time let's make Freetown trip from UK an amazing experience. To book flight from UK we provide you the best one could offer deals at cheap fares. We believe in saving your time and effort by assisting you with convenient packages.
Which Airlines travel from UK to Manila?
Philippines Airlines
Malaysia Airlines
Qantas airways
Cathay Pacific
How much time does it takes to Manila?
Direct flights from London to Manila last for 13 hours and 45 minutes. The Flights take off throughout the day for London to Manila in which Direct flights usually run once a day. Depending upon the Airlines and stopover; the flight can go for 17hours to 22 hours.
Is direct flight route has the cheapest prices from London to Manila?
Usually a stopover lines up cheap London to Manila flight from Heathrow. Direct flights saves your time but costs a little more. But our search engine digs up the best cheap flights from UK to Manila.